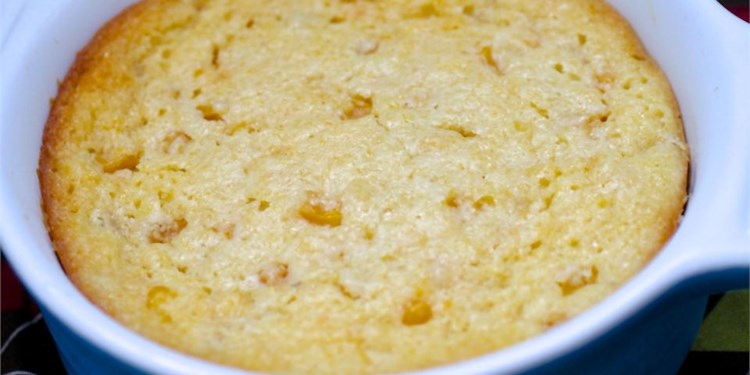 Awesome and Easy Creamy Corn Casserole
"This truly is the most delicious stuff! A bit like a cross between corn souffle and a slightly sweet corn pudding! Try it, I know you will love the ease of preparation and especially the taste. Everyone always wants the recipe! Note: The ingredients can be doubled and baked in a 9x13 inch baking dish in almost the same amount of cooking time."
Prep time: 5 Minutes
Cook time: 45 Minutes
Ready in 50 Minutes
Ingredients
1/2 cup butter, melted
2 eggs, beaten
1 (8.5 ounce) package dry corn bread mix
1 (15 ounce) can whole kernel corn, drained
1 (14.75 ounce) can creamed corn
1 cup sour cream
Directions
Preheat oven to 350 degrees F (175 degrees C), and lightly grease a 9x9 inch baking dish.
In a medium bowl, combine butter, eggs, corn bread mix, whole and creamed corn and sour cream. Spoon mixture into prepared dish.
Bake for 45 minutes in the preheated oven, or until the top is golden brown.
Nutritional Information
Total Fat: : 22.4g
Saturated Fat: : 22.4g
Sodium: : 22.4g
Potassium: : 22.4g
Total Carbohydrates: : 22.4g
Dietary Fiber: : 22.4g
Protein: : 22.4g
Sugars: : 22.4g
Vitamin C: : 22.4g
Iron: : 22.4g
Niacin: : 22.4g
Magnesium: : 22.4g
Footnotes
Partner Tip

Reynolds® Aluminum foil can be used to keep food moist, cook it evenly, and make clean-up easier.