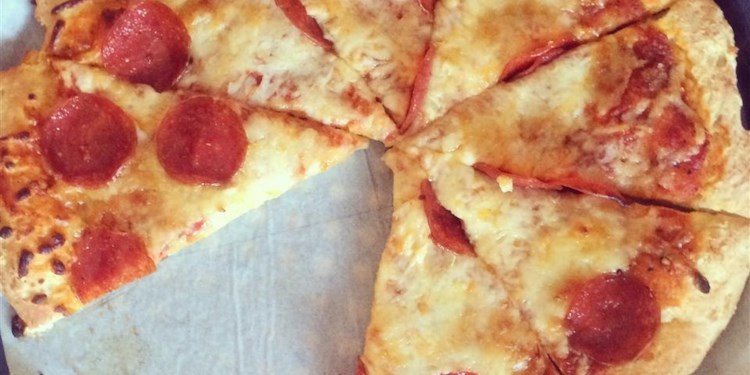 Two-Ingredient Pizza Dough
"If you want to make a good pizza that's fast and easy, this is it. Cooking at a higher temperature (500 degrees F (260 degrees C)) is the key to making this the perfect pizza. It doesn't get any easier than this folks. Brush dough with olive oil and add your favorite toppings. Enjoy!"
Prep time: 15 Minutes
Ready in 15 Minutes
Ingredients
1 1/2 cups self-rising flour, plus more for kneading
1 cup plain Greek yogurt
cooking spray
Directions
Mix flour and Greek yogurt together in a bowl; transfer to a work surface floured with self-rising flour. Knead dough, adding more flour as needed to keep dough from being too sticky, for 8 to 10 minutes.
Spray a 12-inch pizza pan with cooking spray and spread dough to edges of pan.
Nutritional Information
Total Fat: : 2.8g
Saturated Fat: : 2.8g
Sodium: : 2.8g
Potassium: : 2.8g
Total Carbohydrates: : 2.8g
Dietary Fiber: : 2.8g
Protein: : 2.8g
Sugars: : 2.8g
Vitamin C: : 2.8g
Iron: : 2.8g
Niacin: : 2.8g
Magnesium: : 2.8g
Footnotes
Cook's Notes:

Make sure to cook at 500 degrees F (260 degrees C), otherwise your crust will not brown on the bottom nicely and will be soft.
Double recipe if using a 16-inch pizza pan.

Partner Tip

Reynolds® parchment can be used for easier cleanup/removal from the pan.